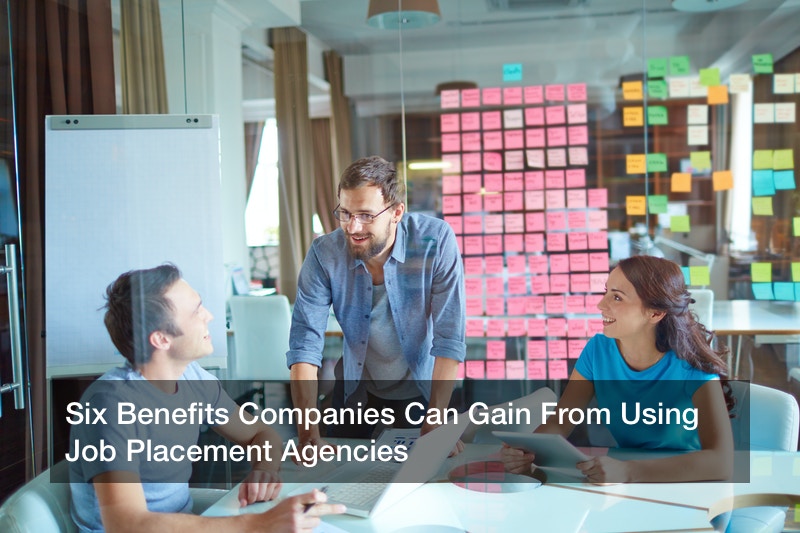 In today's fast-moving world, people are changing jobs more than ever for a variety of reasons including a yearning for something new, a lack of recognition and being just plain unmotivated. In fact, 2.7 million workers voluntarily left their jobs at the end of June 2015, a 25% increase compared to two years ago.
If your company is looking to recruit new, young, brilliant talent, look no further than a job placement agency. Whether you know it or not, there are many wonderful things that a job placement agency can do for your company. Those benefits include:
Better candidates: When it comes to recruiting the best talent, there's not a one-sits-fits-all solution. At the heart of good recruiting is knowledge, resources and time. But fortunately, a job placement agency can help a company because it has a head start on many resources.
A job placement agency has access to talent pipelines, where candidates register with agencies that are familiar with many different industries. Agencies can also approach passive candidates—those who may not be experienced in a particular field, but are talented—and speak to them about considering jobs in different fields.

Saving time: You've likely heard the phrase "Time is Money." Basically when companies are faced with continued job vacancies, they risk losing money because everyone else has to pick up the slack.
With a job placement agency, companies can save time. Recruitment of the best talent doesn't take place overnight, but with placement agencies companies can save time. This is because recruitment agencies can conduct initial interviews, review CVs, go through salary negotiations and handle administrative tasks as well as communication with job candidates.
The above-mentioned steps, which take companies a lot of time to do, are what a job placement agency does on a daily basis. Good job placement agencies know exactly what to look for. This leaves a company's HR department free to concentrate on other tasks.
Knowledge: Perhaps one of the biggest benefits of staffing agencies and placement agencies is their knowledge of many different fields of work. It's the job of placement agencies to be up on the latest news, affairs and developments for any industry they recruit for; niches agencies therefore can be very beneficial.
Because placement agencies know all there is to know about the industries they recruit for, they can help companies through their entire hiring process. Recruitment agencies can help companies identify what they're looking for in an ideal candidate, help with salary bench-marking and even identify what skills a company might need employees to have in the future as their industry changes.
Knowing how to recruit: Recruiting and recruiting well is what all the best job agencies do. They screen CVs to immediately identify the most qualified candidates, they will know just what to say in a job ad that grabs a person's attention and makes them want to apply and they'll know how to make sure your ad gets seen online if people are searching online job boards.
Brand: It seems that branding is everything these days, no matter what industry you're in. A company's brand can tell a prospective candidate all they need to know.
Thankfully, recruitment agencies can represent your company well by giving candidates a feel for the brand and culture of your business. The agency will support your company and candidates are more than likely to listen to a recruiter since they can trust the agency's expertise.
Less risk involved: With as much as people switch jobs these days, there's no telling how long they'll be at a company, even if they're the perfect fit.
In the event that a candidate leaves a company after a short period, some recruiting agencies will replace the candidate free of charge or might even offer companies a rebate. This makes it less risky for companies to use a recruitment agency.

Job vacancies of any kind can leave companies scrambling and restructuring so as to not lose time or production. With recruitment agencies and human resources consultants, companies can get the best candidates from folks who know how to identify it and put your company's brand in a positive light.