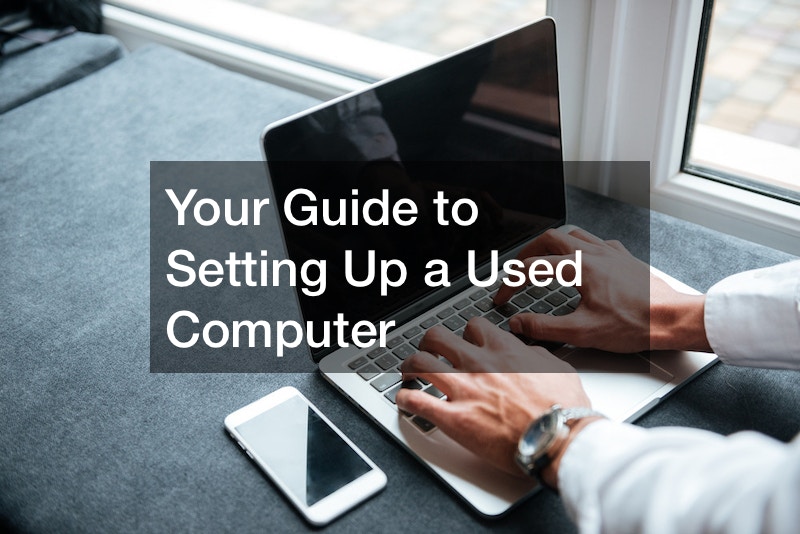 Bringing a used computer to life can be a cost-effective way to acquire a reliable machine. Whether you've purchased a pre-owned laptop or desktop, the setup process is crucial to ensure smooth and secure operation. Here's your guide to setting up a used computer:
1. Inspection and Cleaning: Before anything else, inspect the computer for any physical damage or dust. Clean the exterior and, if necessary, open the case to remove dust from internal components.
2. Operating System: Determine if the computer already has an operating system installed. If not, you'll need to install one. Ensure the OS is up-to-date with the latest patches and security updates.
3. Software Updates: Update all software, including the operating system and applications. This enhances performance and security.
4. Data Wiping: If you're setting up a previously owned computer, consider performing a factory reset to erase the previous owner's data and settings. This step is crucial for your privacy and security.
5. Antivirus and Security Software: Install reputable antivirus and anti-malware software to protect your system from potential threats.
6. Data Transfer: If you have data from your previous computer, transfer it to the new one using external drives or cloud-based solutions.
7. Hardware Check: Ensure all hardware components, like RAM, are functioning correctly. Replace or upgrade components as needed.
8. Data Backup: Regularly back up your data to an external drive or a cloud service to prevent data loss.

.