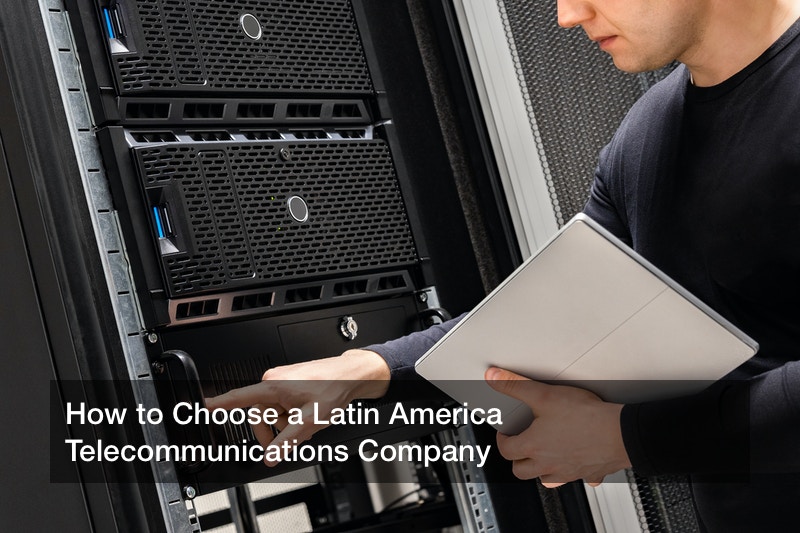 There is a demand for high-speed internet in the world. Businesses need high-speed internet networks for fast and efficient operations. You might have heard about fiber optic networks. Their speed and reliability is making ripples in the internet industry and revolutionizing telecommunications. So, why would a Latin America telecommunications company opt for fiber optic internet?
High Speed – Fiber optics can transfer data at a speed of 15.5 terabits per seconds. Isn't that phenomenal? Optical cables come with bundles of narrow and long strands of glass, capable of transmitting light for a long distance. It's for this reason people can download and upload documents fast.
Decreased Latency – As a user, it would be disappointing when there's a delay in transferring data. But with a fiber optic network, the chances of latency will decrease. Latency affects the download or upload speed, especially on large files. The optical fiber cable network has a faster symmetric speed which cushions users from delays.
Prevents Electromagnetic Interference and Resistance to Temperature – Fiber optic internet connectivity is highly resistant to temperature fluctuations and electromagnetic interference. This makes internet connections reliable and more stable in all weather conditions.
These are a few but essential reason as to why a telecommunications company would offer fiber optic services to clients in Latin America. Well, now let's look at how you can choose the best Latin America telecommunications company.
1. Consider the Services You Need
Even before you start comparing various telecommunication companies, ensure you determine the specific services your company needs. What business operations will internet connectivity help you achieve efficiently?
If you want to subscribe for internet services, what speed do you want? The services also depend on your business operations and the customer base. The higher the number of clients, the higher the speed.
2. Network Reliability and Security
You must see that the Latin America telecommunications company is reliable and in a position to help your business grow. It's of utmost important to think about security and network when picking a telecom provider. Even a small glitch or disconnect in the internet connection can lead to loss of thousands of dollars.
For instance, Amazon indicated that a page load slow down for just a second might cost it not less than $1.6 billion in sales annually! It is, therefore, crucial to ensure your telecom provider can offer reliable security with enough prevention of service attacks.
3. Technology and Scalability
It's crucial to check the technology services provided by your Latin America telecommunications company. The company should be in a position to offer the latest technology available in the market and constantly updated systems.
The competition today is stiff, and being at a competitive edge, you need to tap into the latest and advanced technology. It will ensure your system is current and robust enough to handle your business operations. As a result, it will lead to enhanced performance.
Furthermore, the telecom provider should offer flexible and scalable services to handle future growth. Your need for business expansion should be well catered for.
4. Costing and Profitability
Lower costs do not always mean worse services. There are many providers who offer stellar services at an affordable price. While selecting a Latin America communications company, ensure to check if they offer competitive and negotiated quotes. Although investing in fiber optic network is worthwhile, it doesn't mean to sink into debts.
Choose a telecom provider that will provide services as per your business need and fit your financial muscles.
5. Customization
A fiber optic operator should offer customized services. This is because all businesses are different with different business needs. Ensure your telecom provider can help you customize your business services to suit your clientele needs.
The above points should help you pick a reliable telecom provider. Whether you operate a small or large company, you need an internet provider to offer customizable, scalable, and reliable services.