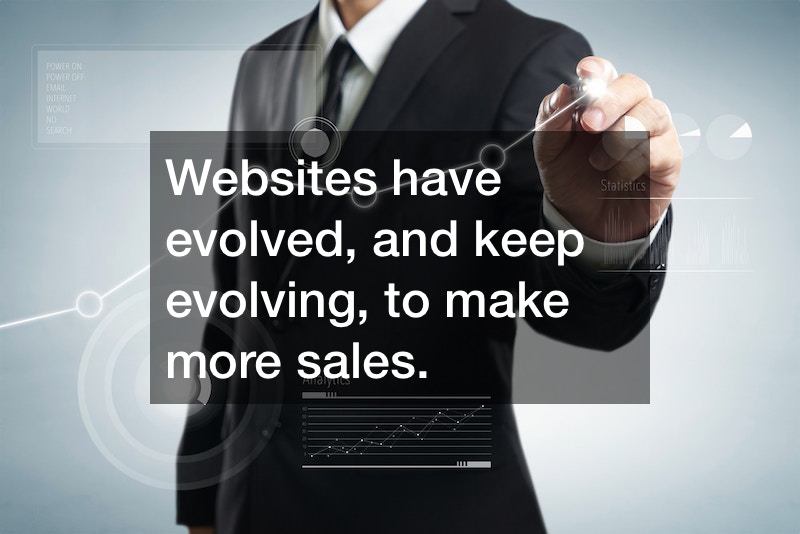 Websites have evolved, and keep evolving, to make more sales.
In an era of big data, companies have more information than ever before to help them optimize a website to sell. That includes "heat maps" of where users' cursors go, and detailed metrics, like time spent on each page, and areas highlighted.
This has led to increases in site accessibility, ease of use, improved UX/UI design, and a quantum leap forward in editorial web design, which now competes with magazines and television for artistic and thoughtful designs.
Creating a modern website is all about embracing this kind of editorial web design, increasing site accessibility, and reaching customers with messages that resonate. While Wix and Squarespace have plug-and-play tools that can accomplish a lot of this, they also have limitations. Trying to add forum to Squarespace can be a headache.
A day in the life of a web designer is all about solving these problems with custom built websites. A web designer can use editorial web design principles to combine site accessibility, beautiful graphic design, and impactful copywriting to achieve your business goals – more website traffic, more interest, more email signups, and more sales.
If you told someone living in 1990 that we would all be using the internet to stay connected to friends, answering questions with a search engine, and shopping for goods and services all from the palm of our hand within twenty years, they would certainly have a hard time believing such a statement. This is our modern reality, a very dynamic and powerful tool is placed in the hands of millions of Americans through smart phones and other mobile devices. Businesses can thrive solely on digital sales, as e-commerce generates a staggering $2.4 million every minute. For every success story, there are a hundred failures: here are some tips to ensure that your corporate website stays relevant on the increasingly crowded net.

The Elements of Modern Web Design
A website ought to be a reflection of your company and should have a defined purpose — this will influence the function and design of your website. Ensuring that your website functions optimally plays a larger role than many businesses tend to think: studies show that up to 40% will abandon a web page if it takes more than three seconds to fully load. A recent report also shows that 46% of mobile internet users report having difficulty interacting with some web pages between failures to load pages and navigation that was not intended for mobile devices. Up to 62% of those companies that built websites with mobile web design in-mind saw an increase in sales — technology evolves, businesses that fail to adapt fail to make profits.

Keen Graphic Design: Blending Aesthetics With Practicality
Functionality is only half of web design. By utilizing professional graphic designers, businesses are able to make eye-catching websites for their company that can translate to more views and thus more sales. Inspired Magazine reports that companies only have an average of 10 seconds to make an impression on the internet user; drab, complicated websites miss out on views because of this. The very way that information is presented has an effect on net users: 70% of people look at lists with bullet points while only 55% of people like yourself read lists without bullet points. Whether you're building from the ground up, or looking for a makeover, professional web design services can help businesses stand out from the online competition.