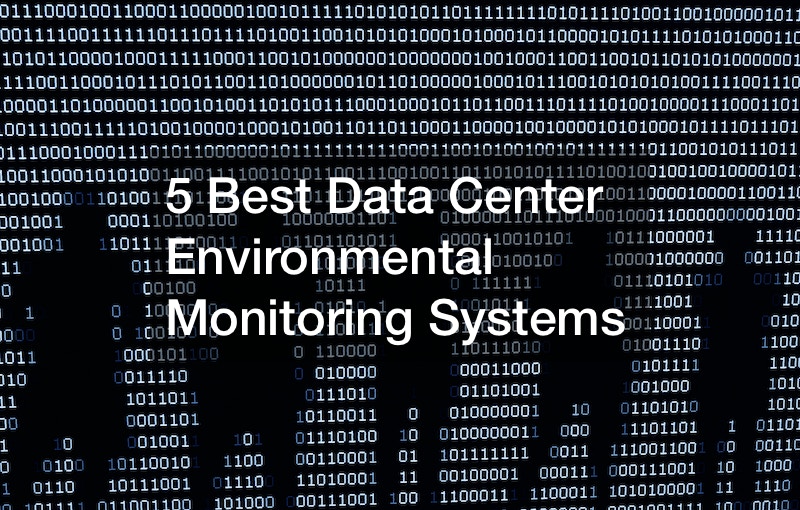 Just as we like breathing clean, pure air, racks of servers in data centers prefer healthy air around them. For servers to perform well at their peak, they must be in a clean environment and their insides must be dust-free. Installing data center environmental monitoring systems (EMS) is good for your server rooms. Data center environmental control with one of these monitoring systems ensures a safe, healthy, and risk-free environment for your servers.
Here are the top 5 EMS:
1. ITWatchDogs
Offers good room air controllers, environmental sensors and monitoring systems, and air-flow management appliances. They have appliances for different server room sizes and different conditions.
2. AVTECH
Their quality products in the enviro-monitoring business are mostly affordable. The products measure several factors for the safe and healthy operation of servers. Their site, GoToMyDevices.com, allows monitoring of room alerts from anywhere in the world.
3. American Power Conversion
This division of Schneider Electric offers many innovative environmental monitoring units, like the NetBotz monitors. There are options for different facility sizes and sensor conditions of data center facilities.
4. Temperature @Lert
In the low-price segment of the market, Temperature @Lert products are used by Microsoft and Apple. The products are available across USB, WiFi, and cellular protocols, and are also easy to use and install. They claim that their monitoring software, Sensor Cloud, monitors over 50,000 sensors.
5. Ubiquiti Networks
Ubiquiti's mFi sensors provide reliable and affordable software and sensors. The sensors connect to mPort, a central device, logging information into Ubiquiti Advanced Management Software; mFi devices can be connected to mPort via WiFi or ethernet.
.